From the main order screen, choose Phone Order. By default, the type of service assigned to this button is delivery. Therefore, the system assumes that customer information is required for a phone order.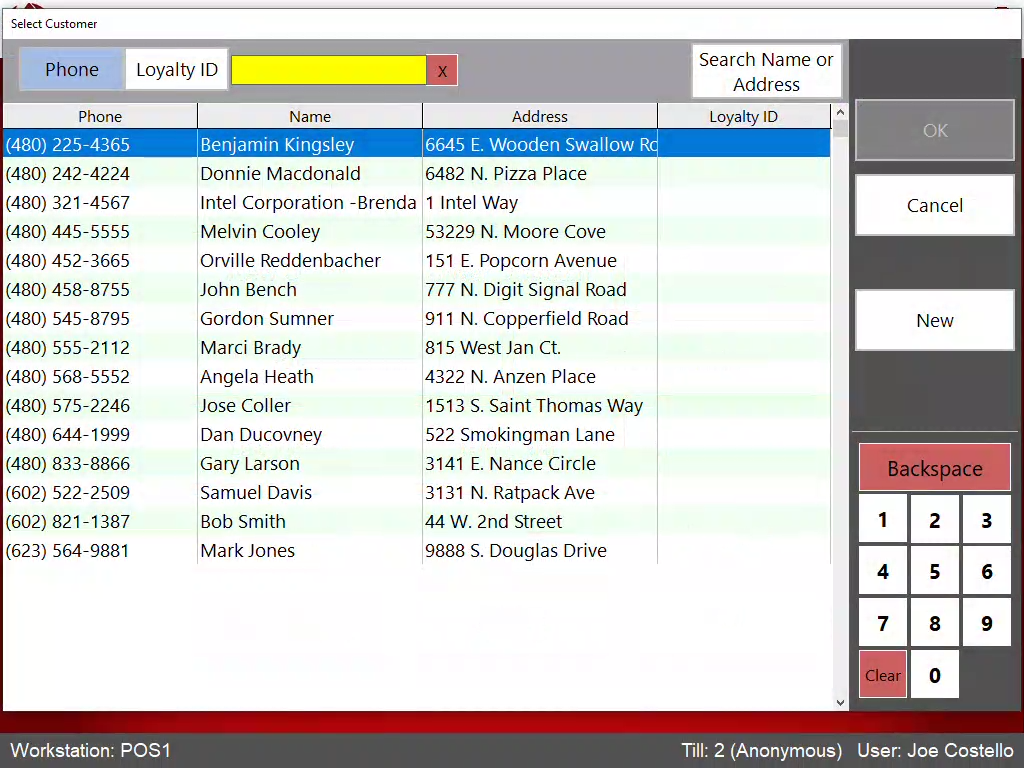 The next screen presented is the Select Customer screen. A list of active customers is displayed. To choose a customer, touch or click the telephone number into the Phone field using the keypad provided and the customer will automatically be selected and highlighted. Type 7 digits or 10 digits for the phone number. If the customer is found, touch or click the OK button to enter the customer and verify their information.
If the phone number keyed does not match one in the system, the New button will turn green signifying that this is a new customer and should be set up that way. Press the New button to enter the information for the new customer. The phone number will automatically be filled in from the previous screen.
Phone - Find a customer by entering their phone number
Loyalty ID - Find a customer by using their Loyalty ID